Featuring a superbly designed course, golf at Botetourt Golf and Swim Club welcomes both the novice and seasoned golfer alike. Tucked away in a stunning landscape of mountains and valleys, the rolling terrain offers a breath of fresh air for players from all across the Roanoke valley and beyond.
Our meticulous grounds maintenance works to heighten the area's existing natural beauty. Winding through a manicured course, each hole provides a new and exciting vista year round. Booking a tee time before you arrive is easy- simply give the Pro Shop a call or conveniently use our booking feature on our website.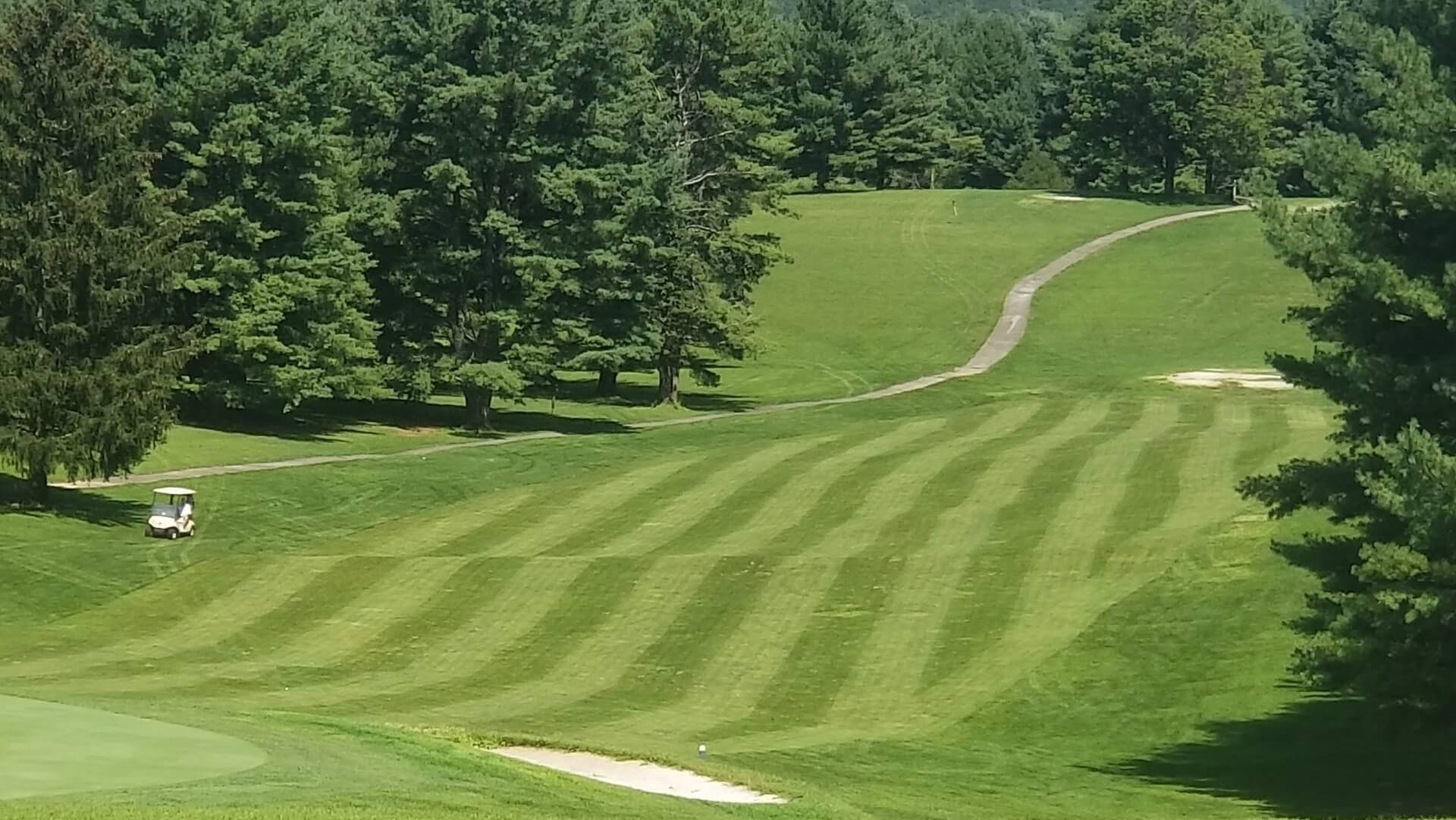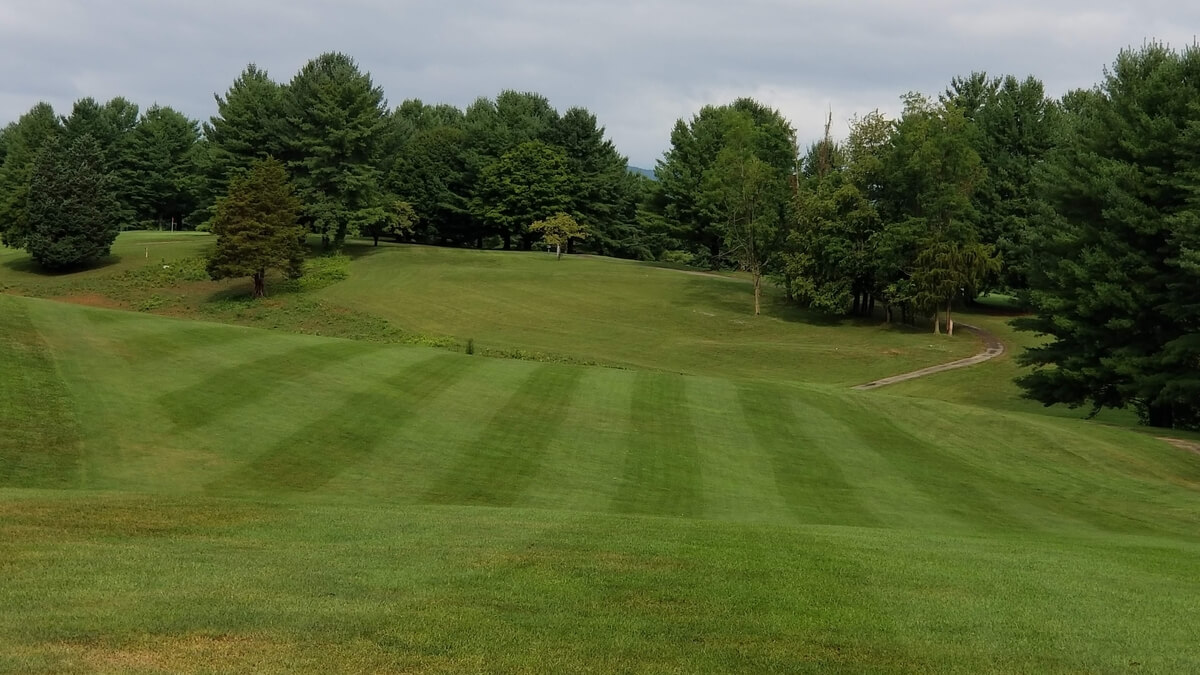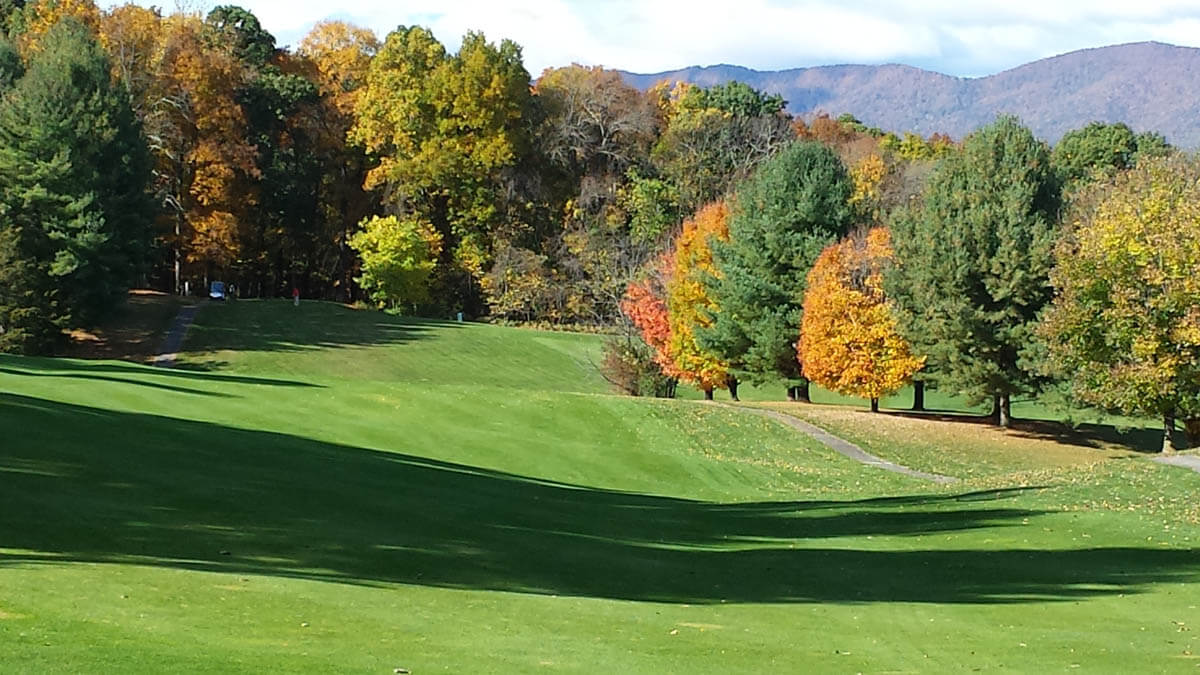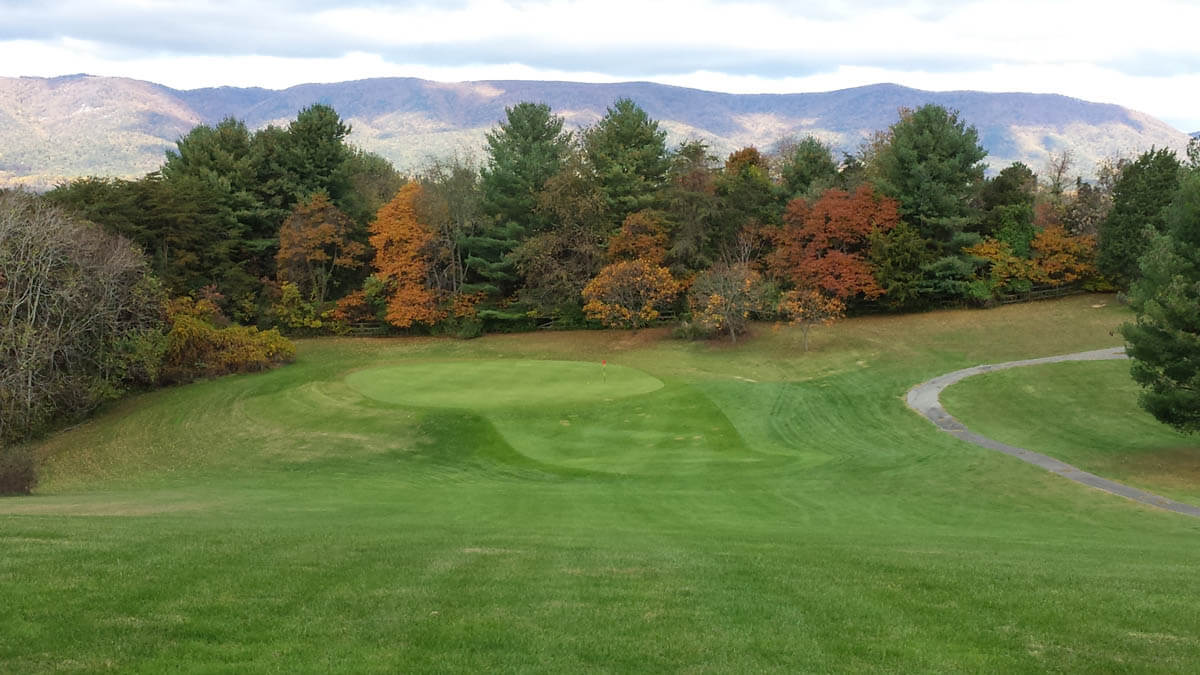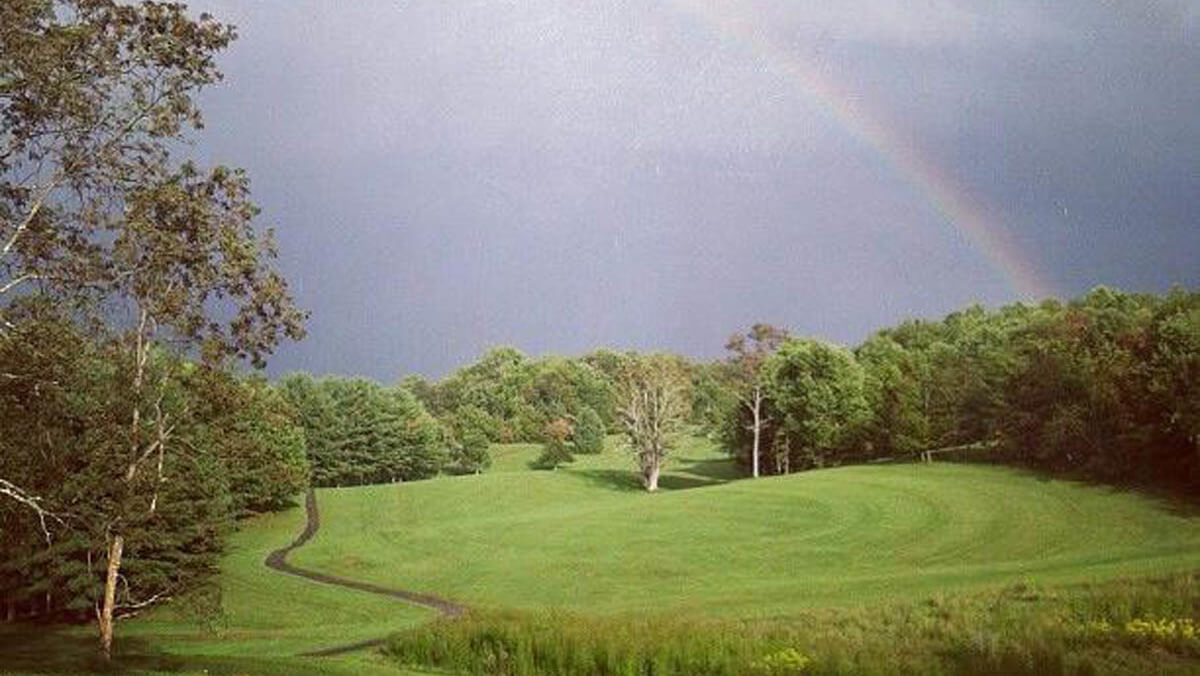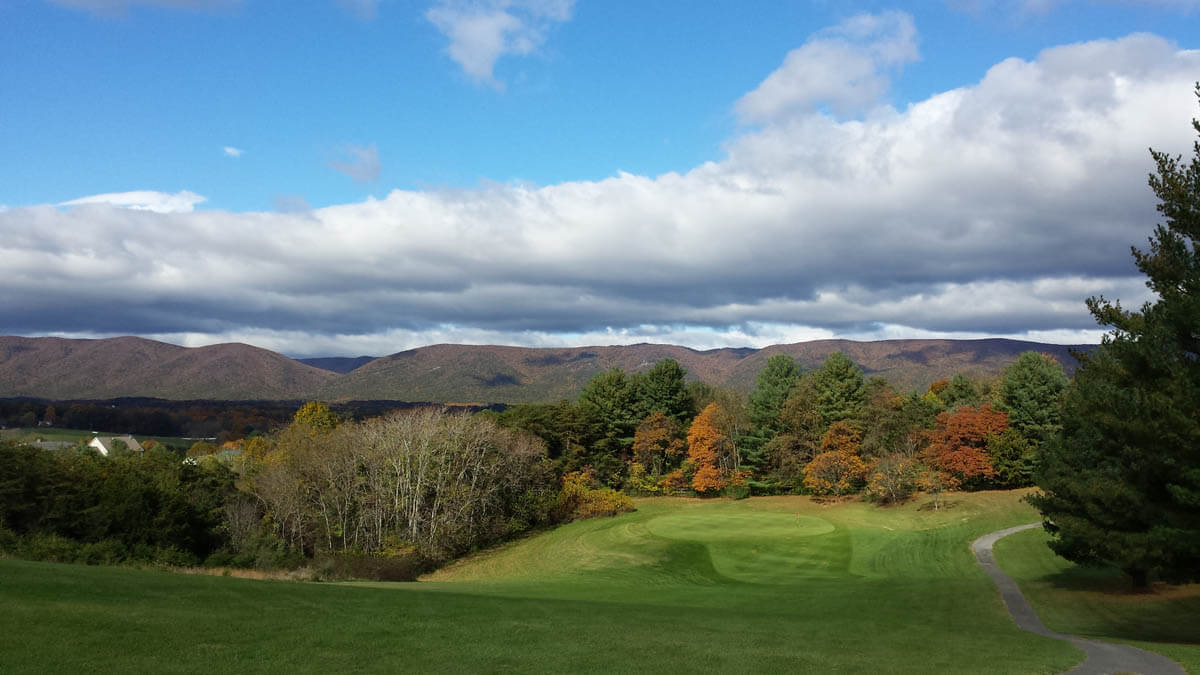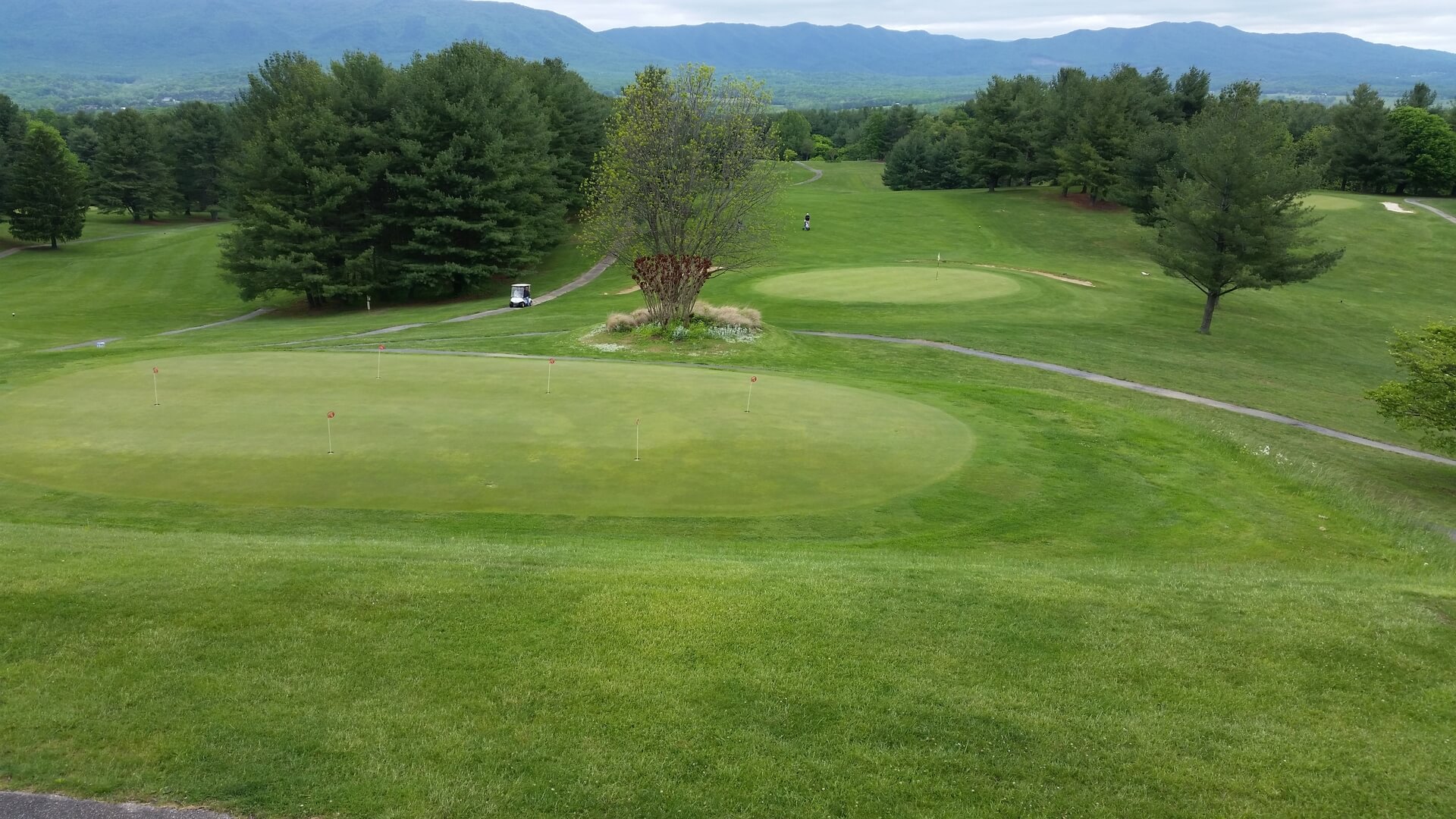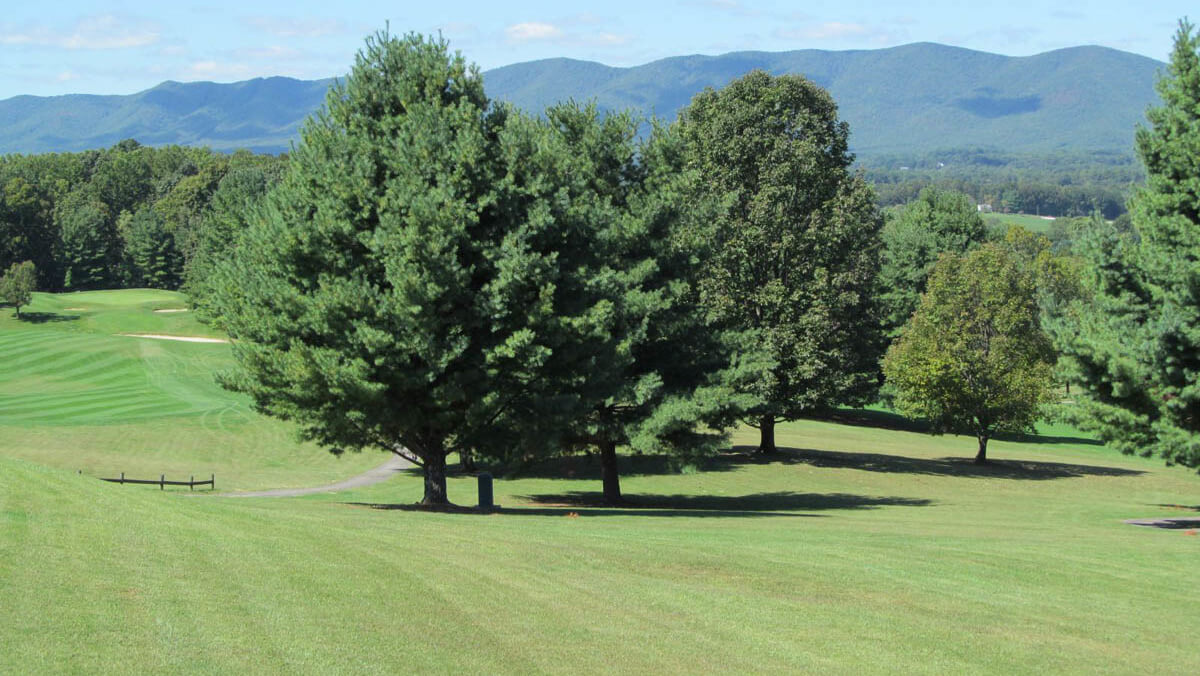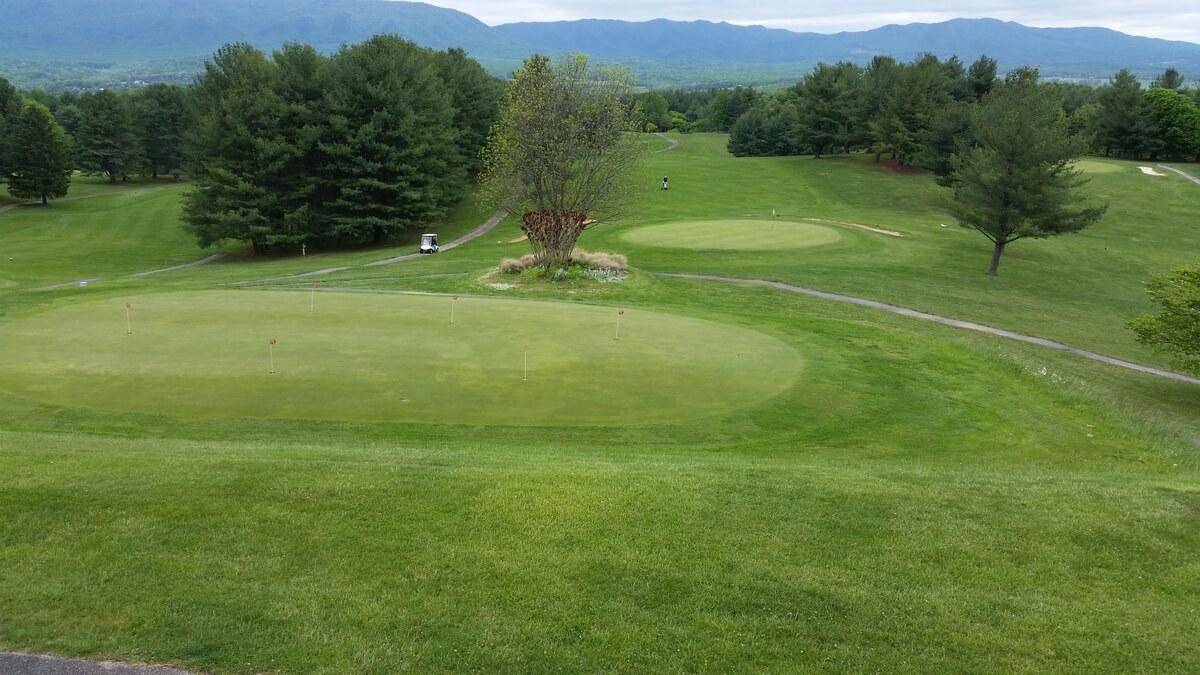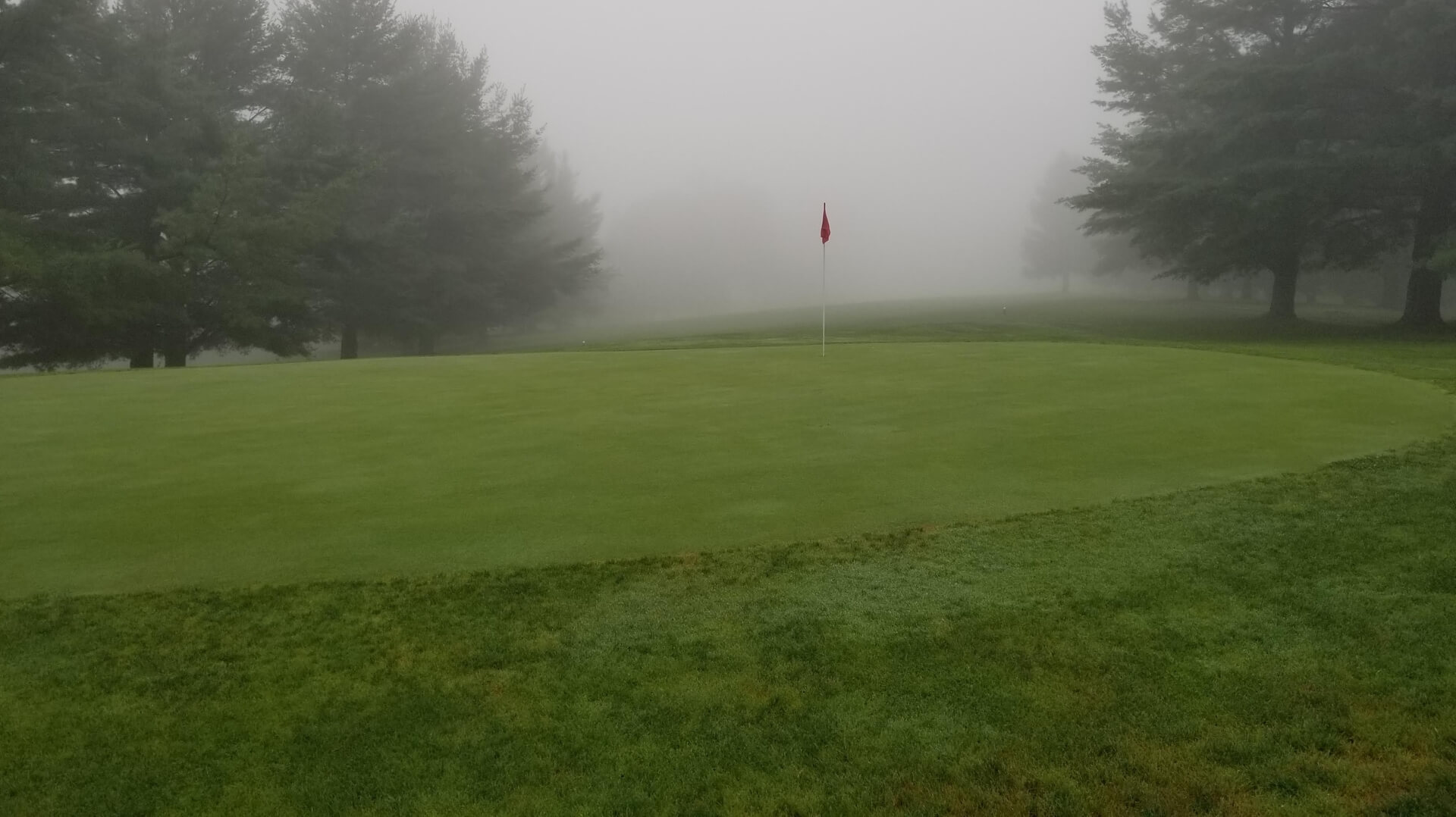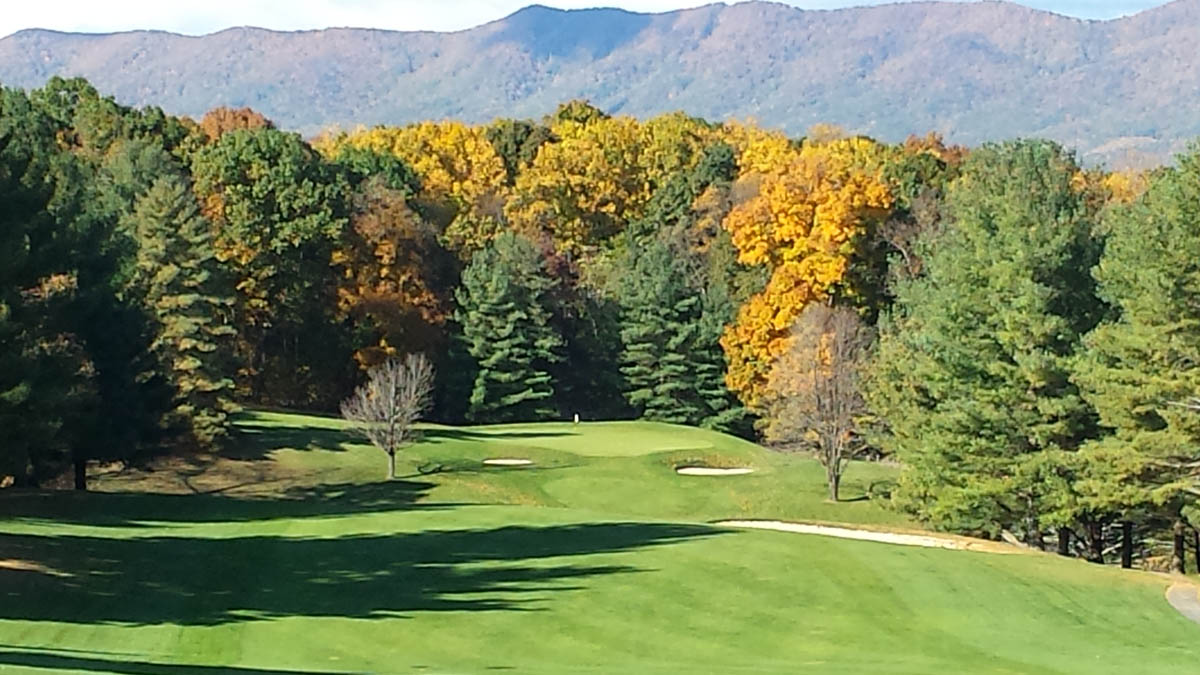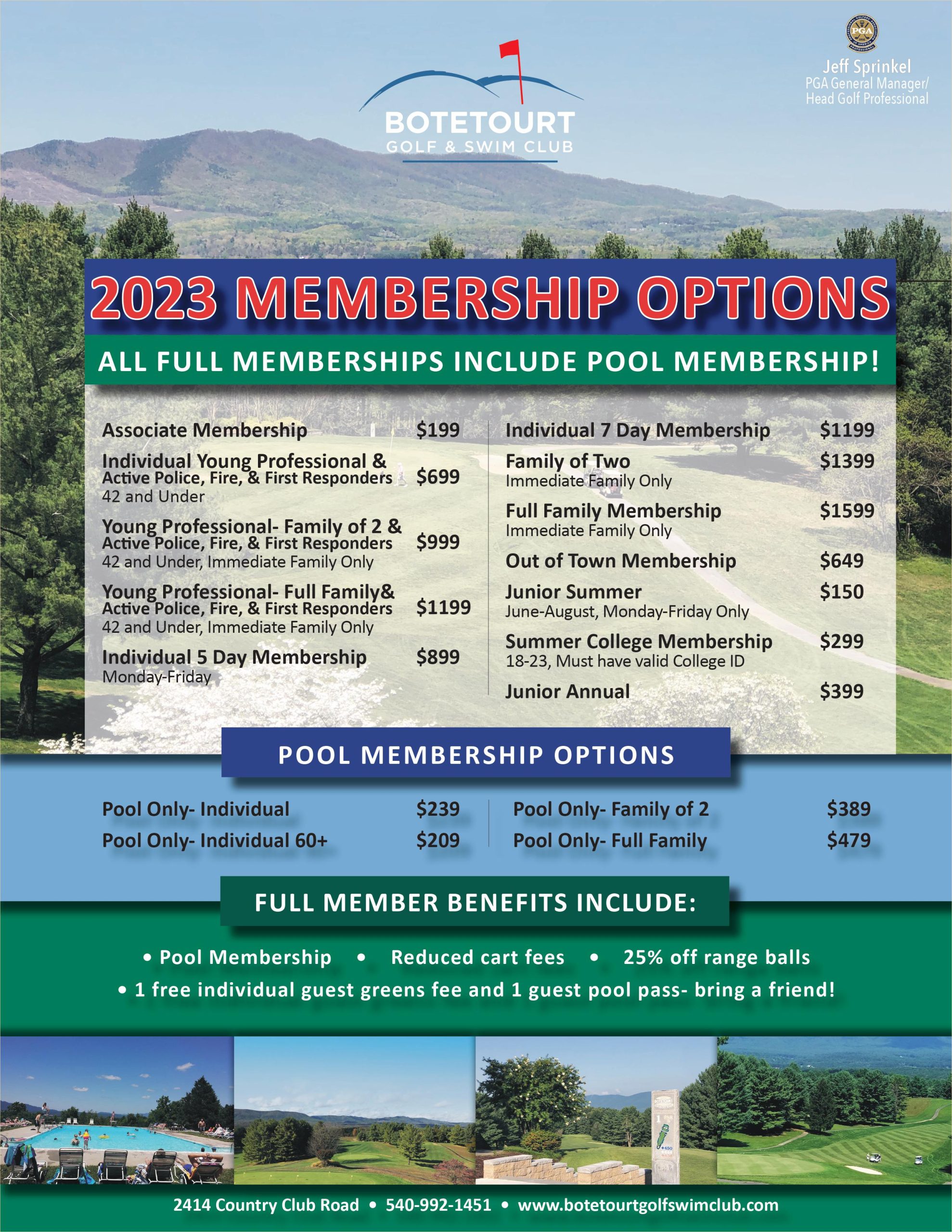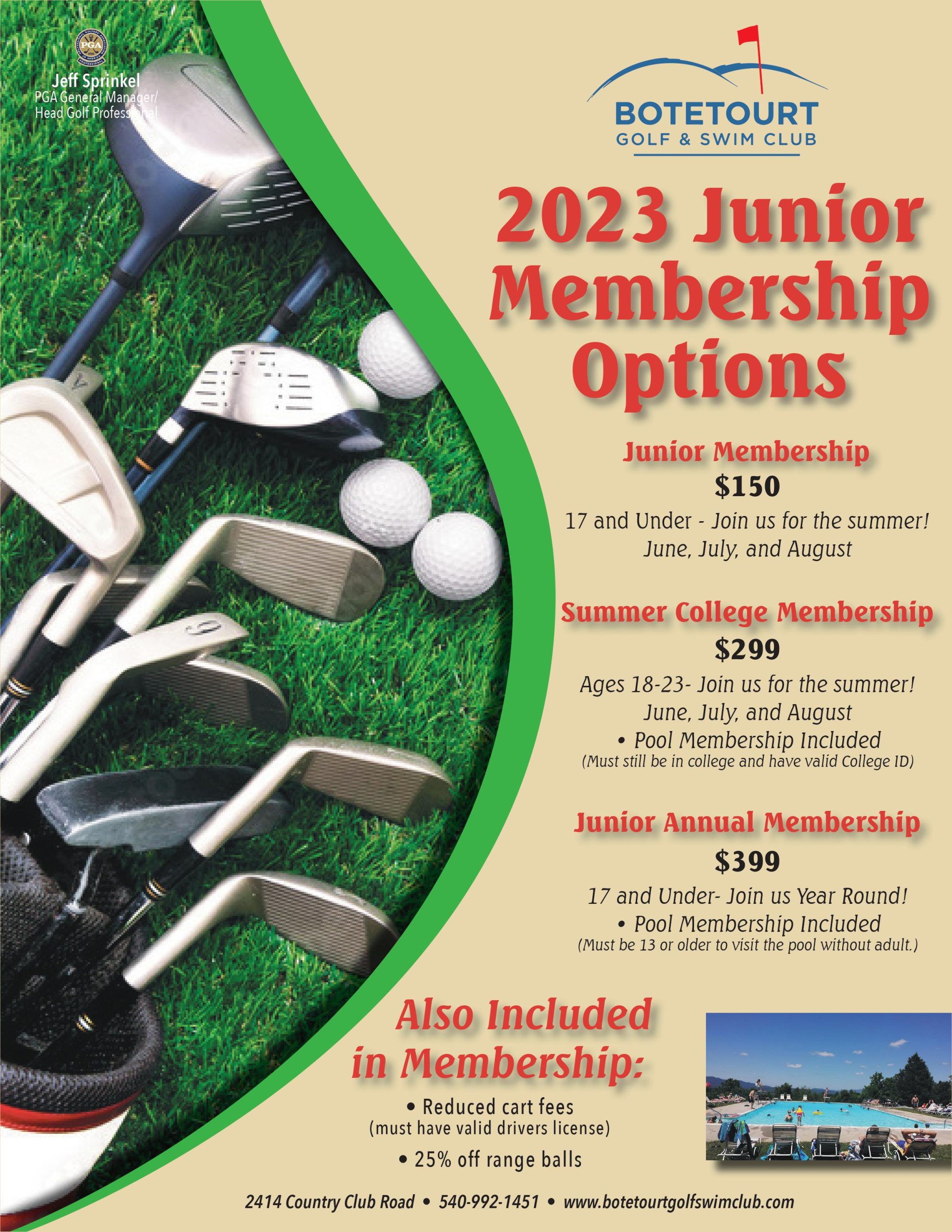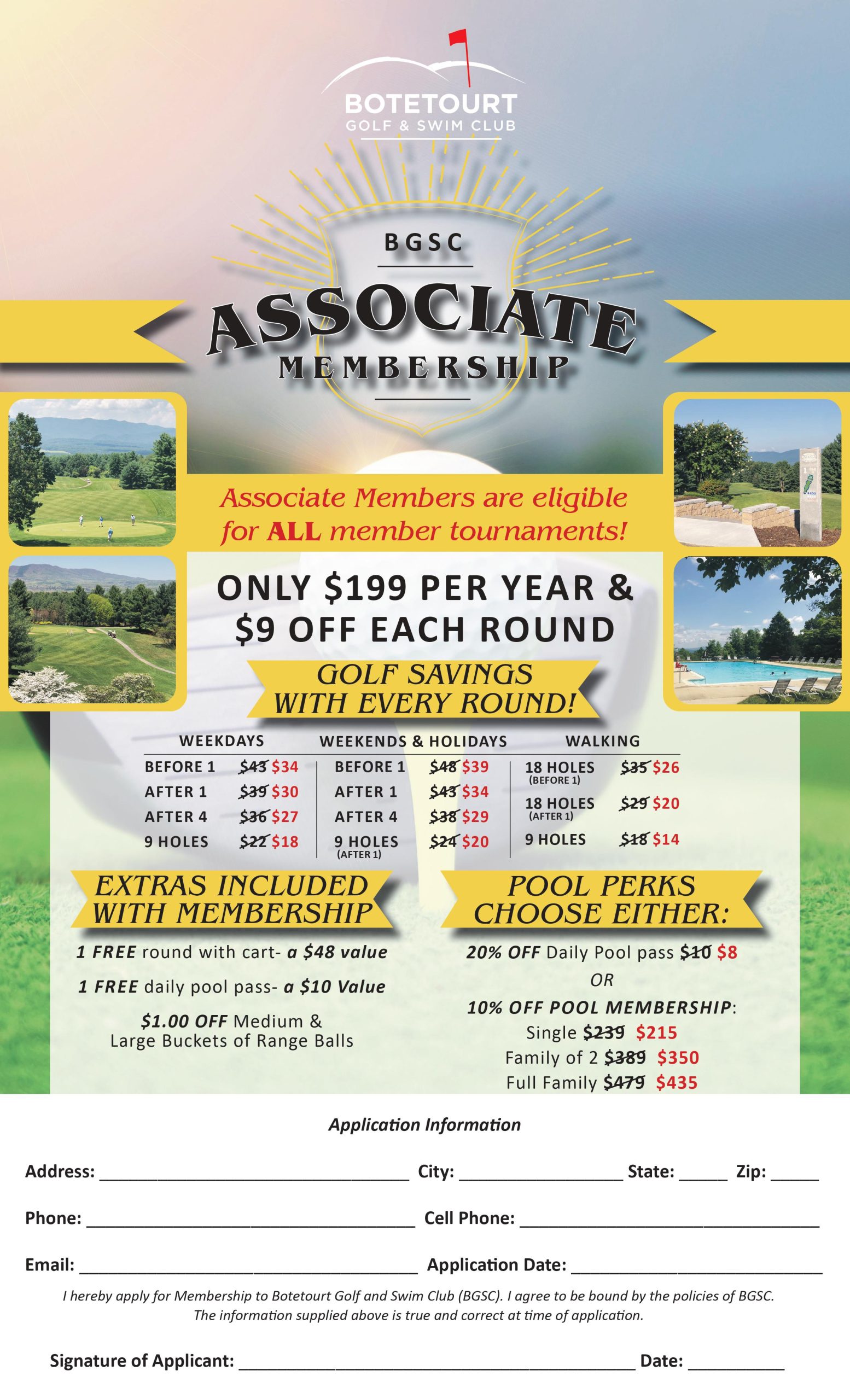 Groups and Leagues
Botetourt Golf & Swim Club offers organized golf activities for Senior's, Ladies, Men and Junior's. The Senior group plays regularly on Monday, Wednesday, and Friday. In addition, they have an interclub schedule with home and away matches vs. neighboring clubs.
The Ladies have their own association and set their own calendar, including a Member-Guest and Member-Member. Our Ladies have standing tee times for Tuesdays and Fridays.
The Men's calendar is established by the golf staff. They can participate in a yearly Member-Guest, Club Championship, Member-Member and various fun one day events.
Corporate Membership
The Corporate Membership at Botetourt Golf and Swim Club offers a premier golf experience for both your employees and clients.
Memberships are structured so your company will have the ability to send anyone you choose to the course- employees or clients alike. They will be able to enjoy all of the membership benefits available, providing an ideal environment for both business and leisure.
With our Corporate Membership, members would have access to unlimited golf, including carts, in the beautiful Blue Ridge Mountains. Your company will also enjoy a discounted rate for the use of our banquet facilities for meetings, parties, or other needs you may have.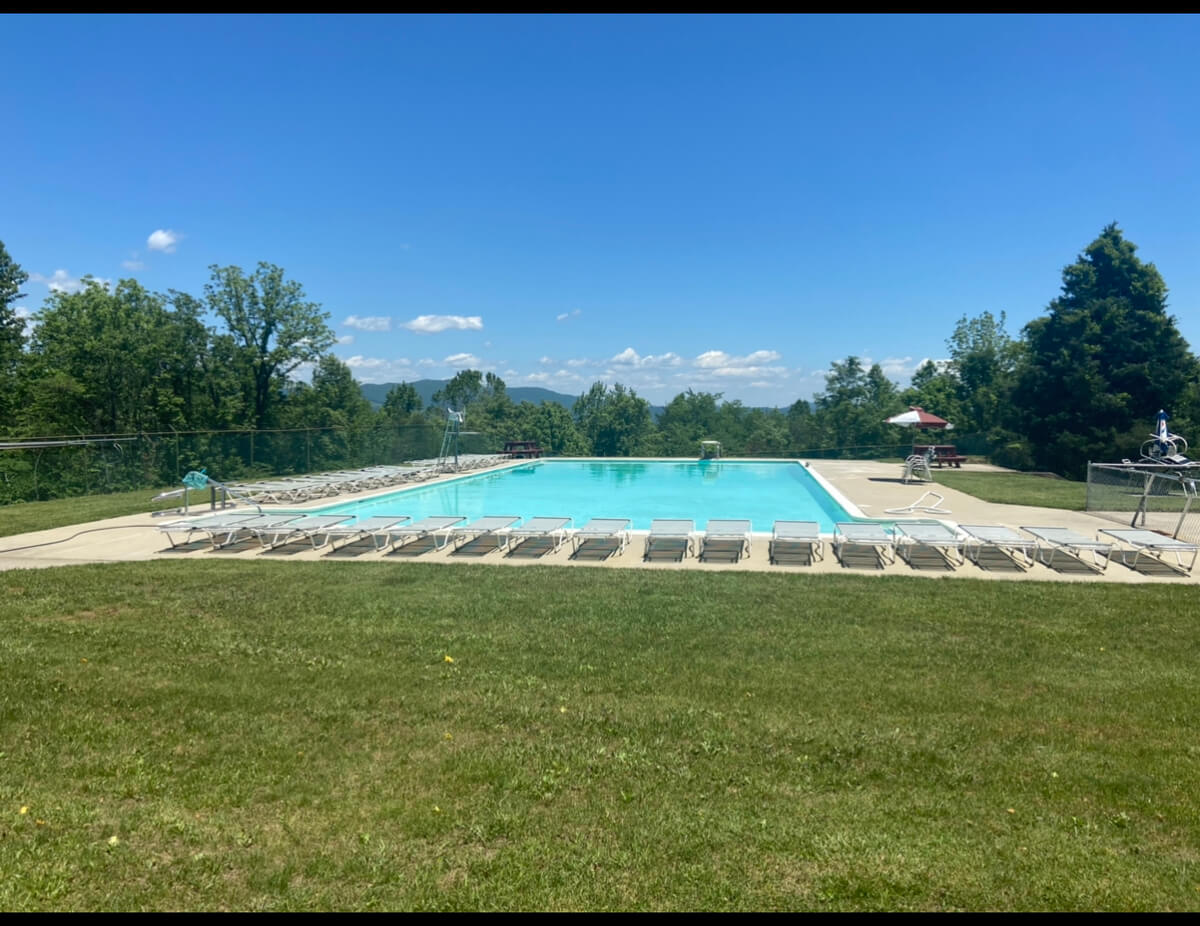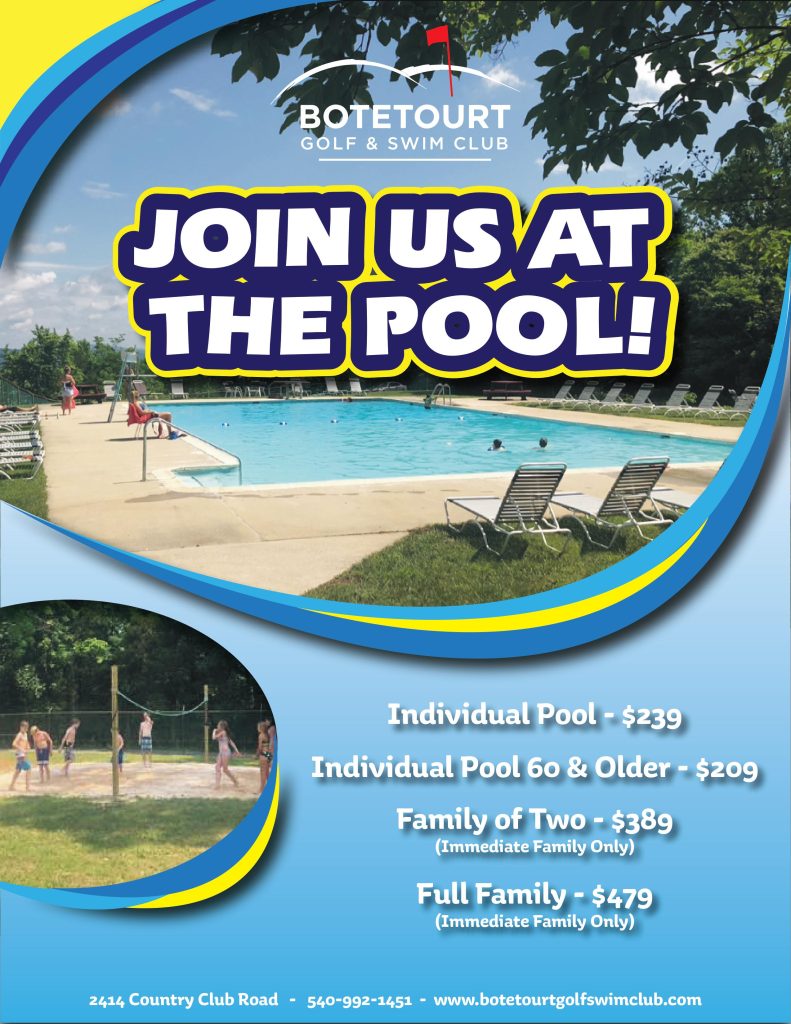 All rates at Botetourt Golf are subject to change. For more information, please call (540) 992-1451.
* 9-Hole Rates Available For Play After 12:00 P.M. On Friday – Sunday & Holidays
| (Monday – Thursday) | 18 Holes (W/Cart) | 9 Holes (W/Cart) |
| --- | --- | --- |
| Before 1:00 P.M. | $43.00 | $22.00 |
| After 1:00 P.M. | $39.00 | $22.00 |
| Senior Rate | $39.00 | N/A |
| Twilight Rate (After 4:00 P.M.) | $36.00 | N/A |
| (Friday – Sunday & Holidays) | 18 Holes (W/Cart) | 9 Holes (W/Cart) |
| --- | --- | --- |
| Before 1:00 P.M. | $48.00 | N/A* |
| After 1:00 P.M. | $43.00 | $24.00 |
| Senior Rate (Before 1:00 P.M.) | $45.00 | N/A |
| Senior Rate (After 1:00 P.M.) | $40.00 | N/A |
| Twilight Rate (After 4:00 P.M.) | $38.00 | N/A |
| (Anytime) | 18 Holes | 9 Holes |
| --- | --- | --- |
| Walking Rate (Before 1:00 P.M.) | $35.00 | $18.00 |
| Walking Rate (After 1:00 P.M.) | $29.00 | $18.00 |
| Junior Walking Rate (17 & Under) | $25.00 | $15.00 |
| Junior W/Cart Rate (17 & Under) | $35.00 | $20.00 |